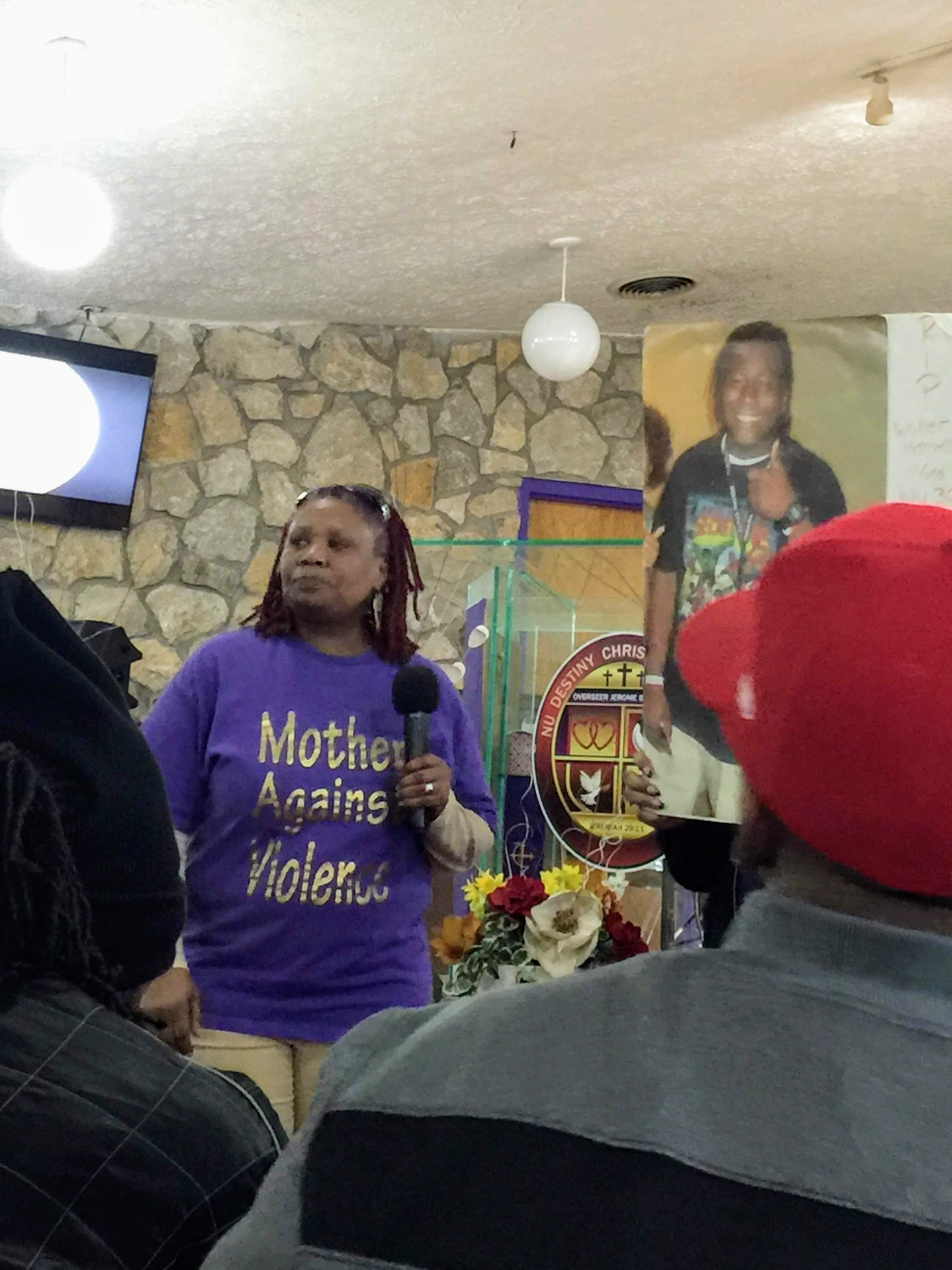 Donita Royal, Mothers Against Violence Healing Ministry Founder
My Son, Walter, was killed in 2013 at 21 years old due to gun violence. His Best Friend, Darius, 20, was also killed.
Walter was a Previous college student who held a position at a call center. Darius was a current college student.
Neither Walter or Darius fit the profile of others that were killed in the community.
We must remember that anyone can be touched by violence.
The community violence that is gripping Indianapolis is an equal opportunity killer.
Moving On with Love
After my loss, grief gripped me and tore my life apart. The pain was so deep that I did not want to live, but God helped to keep going. I started a journal and began to write about my pain, as a way to cope.
There came a time, when I realized that I was not alone. There were other mothers that were suffering the same loss I was. The community was suffering, violence was everywhere. Mothers were losing children nearly every day.
Life continued to move on, as did my grief and I learned that if we move forward with our lives, it does not mean we forgot those we lost and it does not mean that our pain is gone.
While watching other mothers deal with the pain of losing their child too, I decided I wanted to teach others that we do not have to give away our pain to move on or to enjoy life again. I made a choice to live instead of die and to help other mothers through the grieving process, so they can chose to live again too.